Boise Idaho Foreclosures accounted for 29% of home sales in August. There were 32 Boise short sales (12%) and 47 Boise bank-owned sales (17%) as shown in the graph below.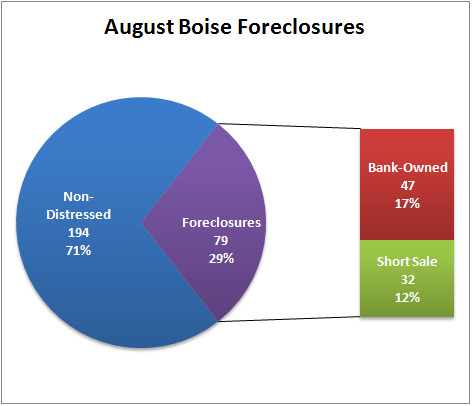 Some areas of Ada County are influenced more heavily by foreclosures than others. As you can see below, the Boise Idaho foreclosure market had the second lowest market share (29%) while Eagle had the highest (53%). This Boise foreclosure market share is about even with the previous three months.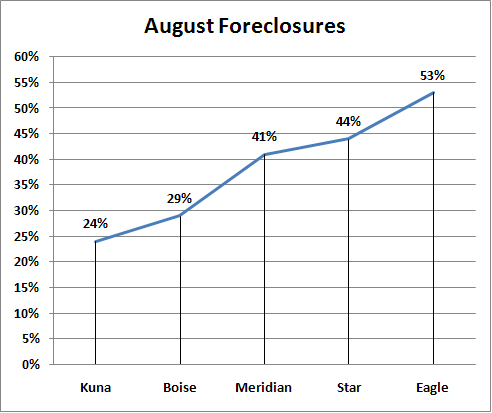 In the Boise real estate market, 273 homes sold during the month of August, this number is only a bit less than the previous two months when 309 homes sold in July, and 303 homes sold in June. In August, the median home sold price was $171,500 and the average home sold price was $201,234.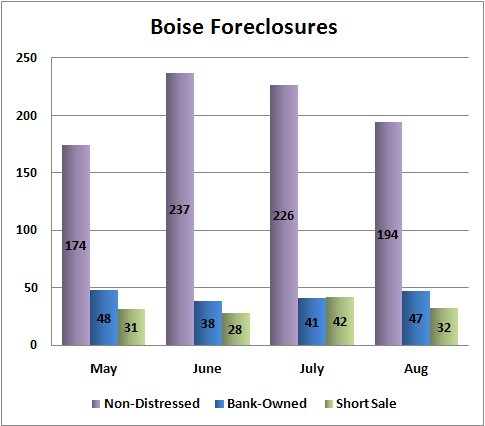 Start your search for Boise Idaho foreclosures now.
Information deemed reliable but not guarenteed.