The Boise foreclosure market (Treasure Valley) ranked 32nd among 200 metro areas looked at by Realtytrac.com.  2.2% of the areas housing market had a foreclosure filing.  Interestingly, the number of foreclosure sales in Boise has been actually decreasing.  In June 2009 they only accounted for 26% market share verses 38% in April.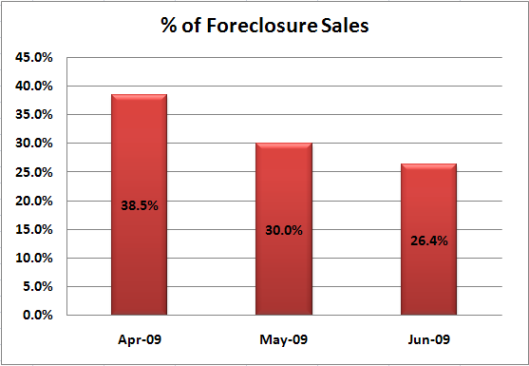 Short sales currently make up about 20% of the homes for sale in Ada County while bank-owned homes only account for about 4%.  If you're looking for Boise foreclosures you can search the Boise short sales or request a list of Boise bank-owned real estate.
Disclaimer: Information not guaranteed.