In June, there were 349 home sales in Boise. 38.7% were Boise ID foreclosures with 79 bank-owned sales & 56 short sales.  This is up from 26.4% a year ago but lower than December through April that ranged from 40-50%.
The Boise ID foreclosure market has a smaller influence of foreclosures than many other areas of the county.  The following two charts show the percentage of homes currently for sale that are short sales & percentage that are bank-owned in Ada County.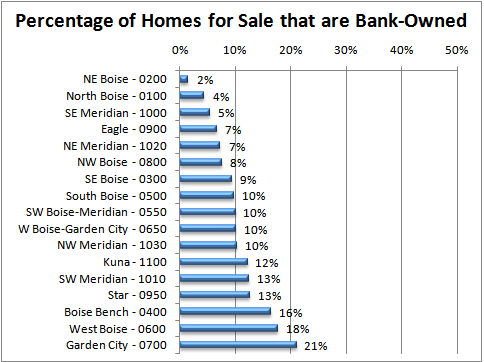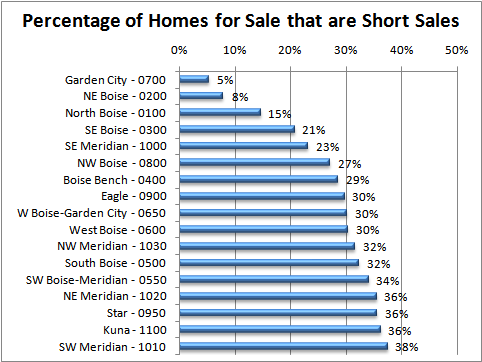 As you can see, the areas closest into Boise generally have a lower percentage of foreclosures.  N & NE Boise have less than half the foreclosures as compared to most other areas of the county.  S & SW Boise have some of the most short sale competition while the Boise Bench has one of the highest percentages of bank-owned properties.
Search Boise ID foreclosures by browsing the short sales or getting a list of bank-owned properties.